As a full-half Parisian I learnt a lot over the last seven months and I noticed that my behaviour changed a lot. I guess I'm a little less open, more hasty and I have less patience. On the other hand I'm living more in the now and I'm feeling more culturally educated. However, this is not everything I learned. In this blog I'll give a quick crashcours Paris for dummies.
One shall not look around them in the metro.
The most important rule of them all: In the metro you act like you are busy with yourself and you are not interested in what happens around you (not even the book your neighbour is reading). Most people in the metro read books, this is how you can recognise a regular. Other people are 'sleeping' or play games on their phone. The latter is not recommended: in Paris it's better to not show off too much with expensive gadgets like your mobile phone, especially not in the metro. Before you know it's gone.
One should meet their best friends in the laverie.
The only place where it seems socially acceptable to speak with strangers: the laundromat. This is the only place I've ever had smalltalk with someone that was not in anyway obliged to it. Overal you can easily leave your laundry in the machine for 40 minutes and come back when it's ready (yes, even a Parisian homeless person has a higher standard than stealing your fresh washed underwear), but there are plenty of people that treat their laundy-moment as some kind of leisure activity.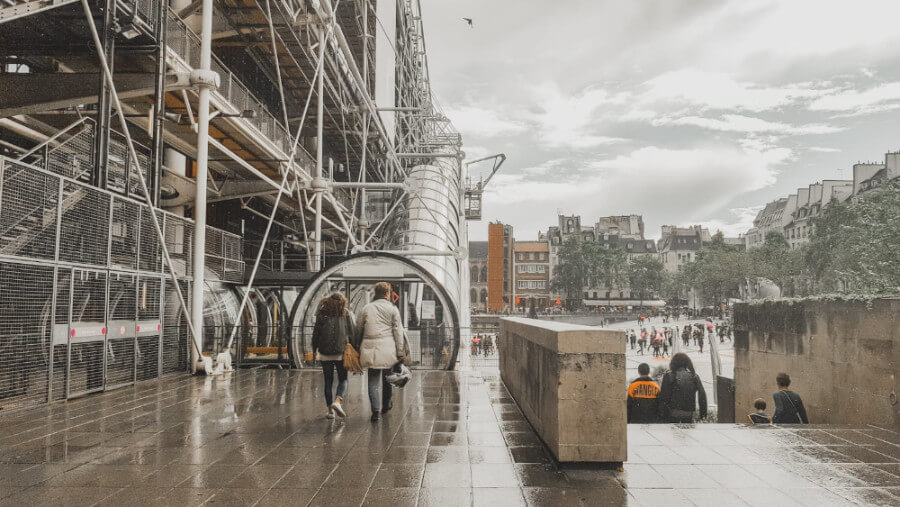 One should acknowledge one-way streets for bikes.
But really. Get of your bike, or take the long road home.
One should run for a seat in the metro.
Really, to the average Parisian it's their national sport: to win over a seat in the metro. It's a serious game, sometimes people even forget to take social norms into account, like offering your seat to the elderly, disabled and pregnant. People who often take the same metro know where to board ("next to the candy distributor") and because of this they are able to get in the fastest. When you see someone getting up you should be quick. And in case you miss, just act nonchalant. Say: "Asseyez-vous" – at least you made one friend today.
One should look down on the banlieue.
And when I say banlieue, I mean everything outside the twenty arrondissements. Of course, the banlieue are actually the suburbs of Paris and especially those in the north, but a true Parisian actually thinks of everything outside of Paris as a suburb. Paris is the only thing that counts, et c'est ça.
Tags:
france
,
how to be parisian
,
paris
,
parisian
,
parisienne