In just a few months I'm celebrating my two years in Paris! If I count the 6 months that I had already spent in the city of light in 2015, it's even more. It those two years, plenty of friends and family have come to visit me for weekends or even full weeks, and I'm at the point where I don't really know anymore where I should take them to. Most of them have now seen the Eiffel tower, Montmartre and the Louvre, and, even more important, I have already seen these monuments at least a 100 times. Paris never gets old but it is about time to discover some new corners! Time for a sunny Saturday on the St. Ouen flea market!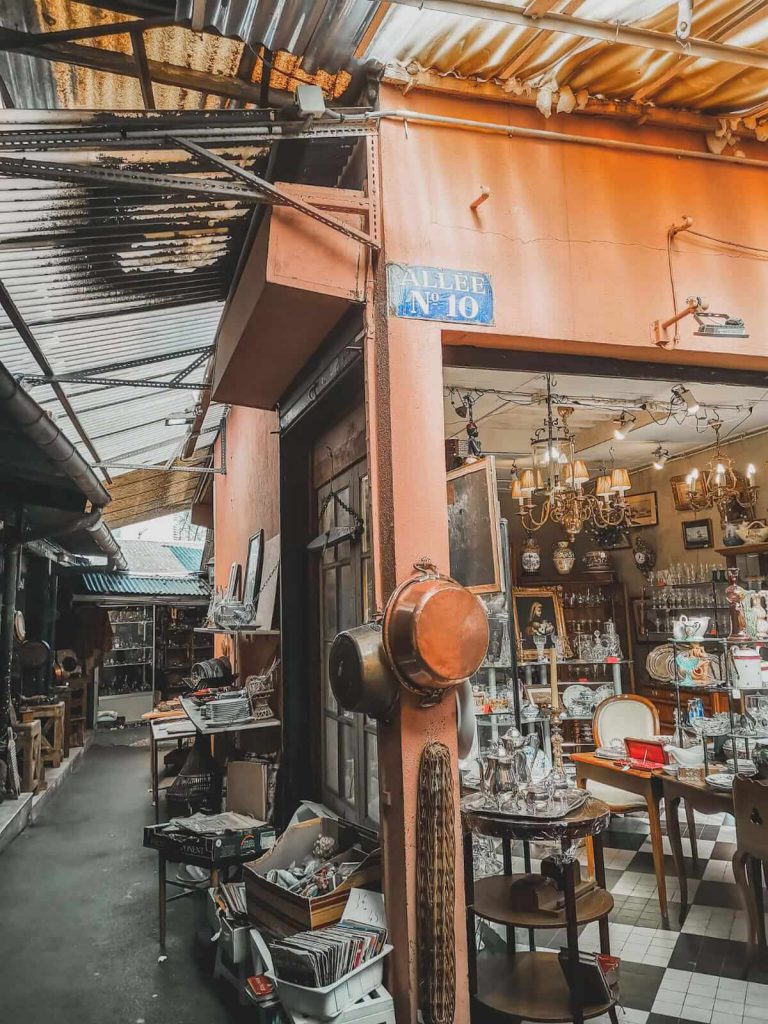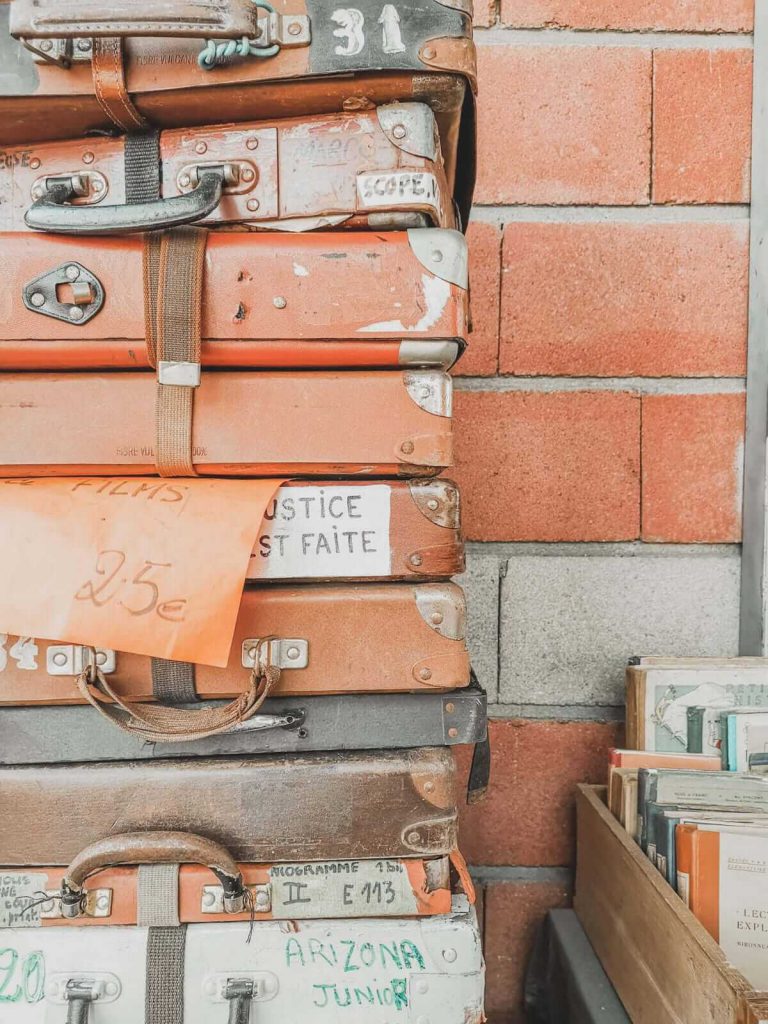 How to get to the St. Ouen flea market
The 'Puces de St. Ouen', or just the St. Ouen flea markets, can be reached by metro 4 (Porte de Clignancourt) or metro 13 (Garibaldi). We decided to go to Porte de Clignancourt as line 13 regularly has problems and we decided to take a cheeky brunch at Le REcyclerie before we would go the the market. This proved to be a good idea as, once you've gotten to St. Ouen, prices are really high – even for Paris. After our visit we even decided to take a MacDonald's rather than to sit on a sunny terrace because of the prices, so make sure to prepare for this.
If you decide to walk from Porte de Clignancourt, you will cross one of the most shady parts of Paris. At the Périphérique you can truly buy everything… Fake Chanel bags and Shisha's and imported cigarettes, name it and you will be able to find it. I must say that this is my least favourite area of Paris and the only one I feel kind of unsafe in. Also, don't be surprised to see tents of the homeless popping up in the middle of the sidewalk…
Anyway, once you get to the flea market, you won't even remember what you've seen just 10 minutes earlier. Hundreds of stalls with expensive antique furniture, vases, prints and other accessories that can be classified as vintage are awaiting their buyers!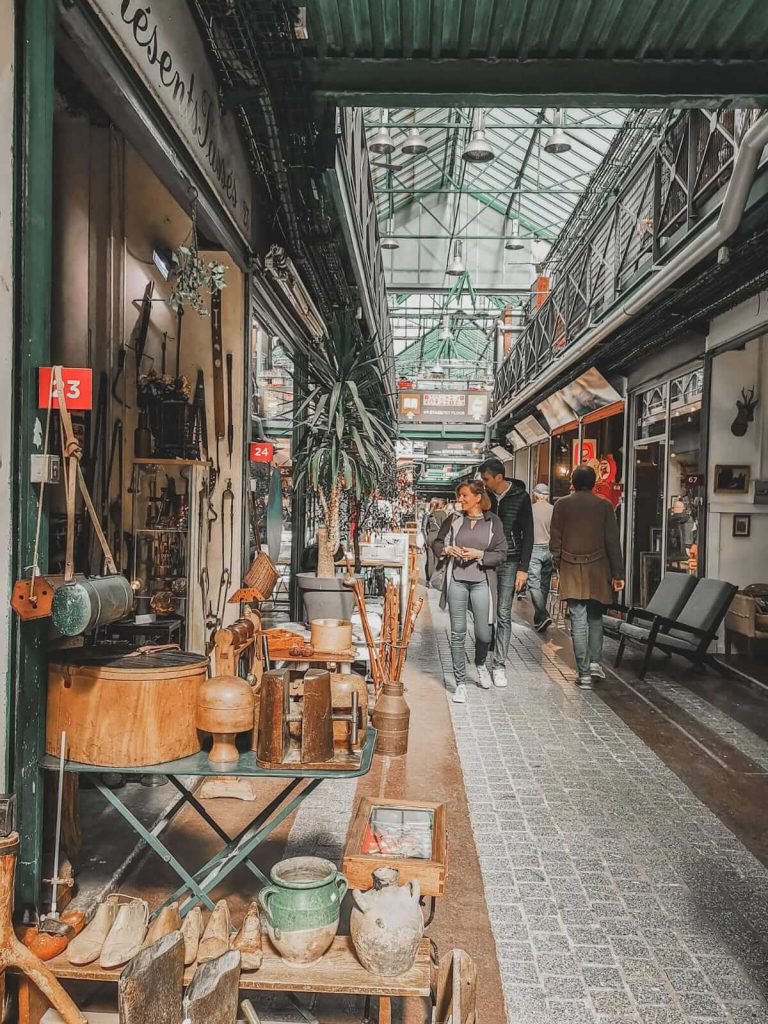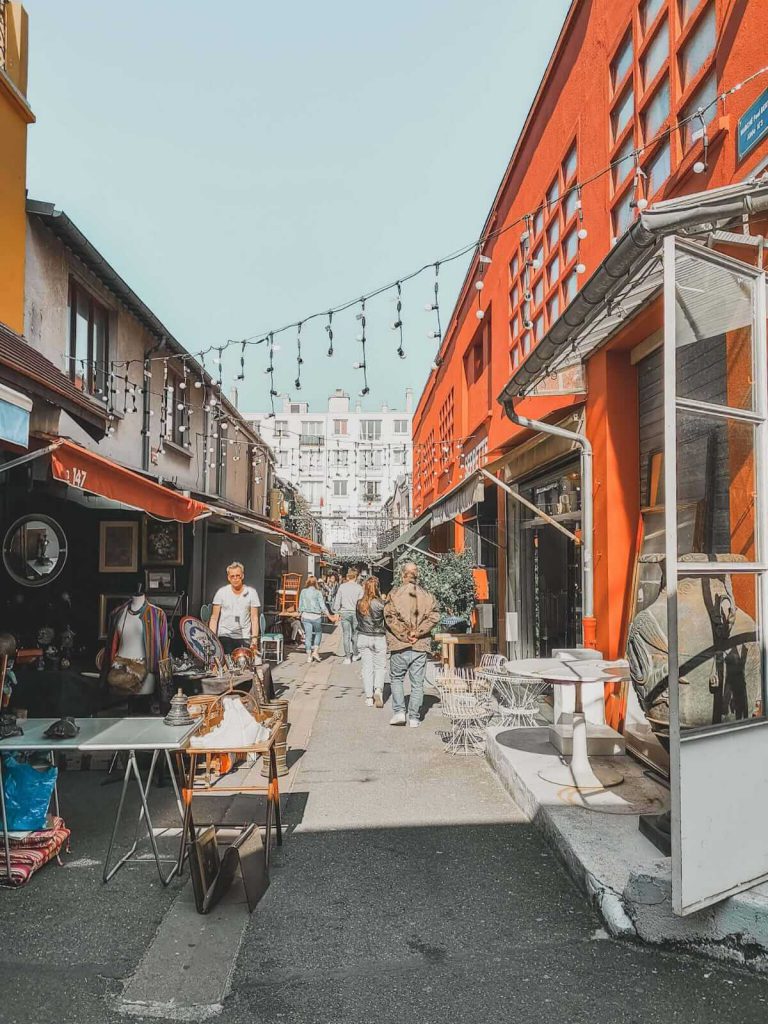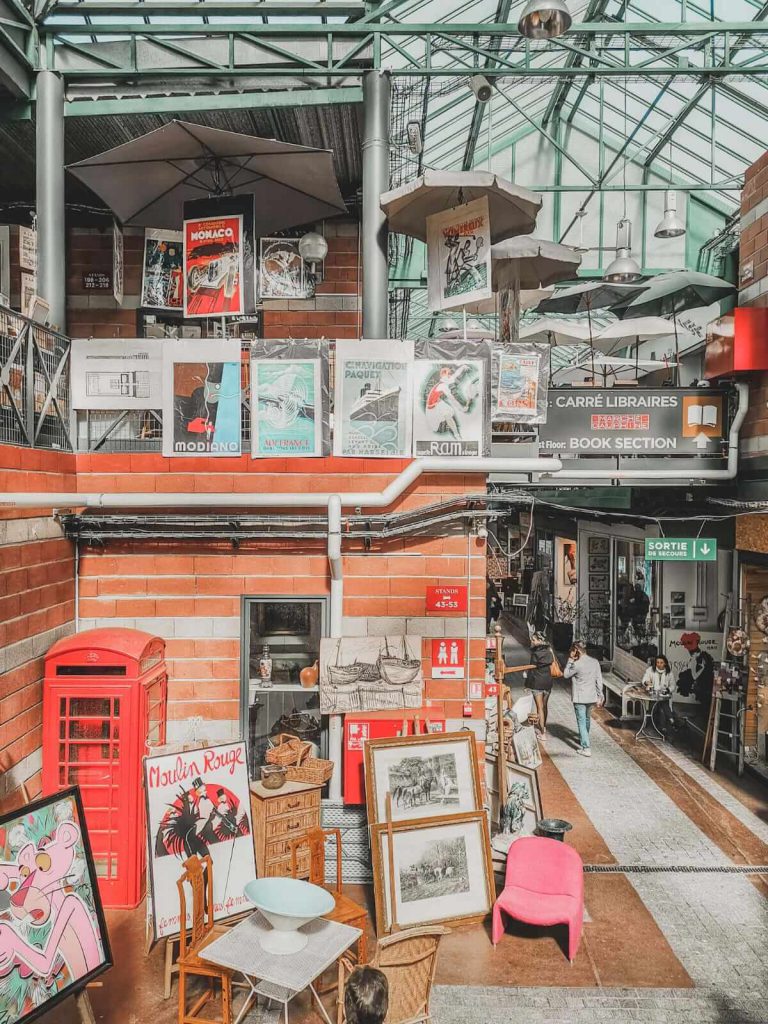 The biggest flea market in the world
It's not for nothing that Les Puces is the biggest antique market in the world. Over 2000 merchants are selling from their stalls, four days a week (Friday to Monday), all year long. Just be aware that if you visit in August, stalls may be closed due to the summer holidays. Find more information about the opening hours here.
The Puces aren't just one market, there are multiple! My favourite market was the Dauphine Market, a pavilion with collector's items, music and posters. It seemed like the market that was most accessible to the 'general public' like me. Most people will probably not be able to buy anything of the (very expensive) vintage furniture that's widely available in the other markets. Fun fact: in the Dauphine Market you can also see a UFO stalled out. I'm not sure if it's for sale or not… those interested might need to ask. 😉
Overall I think 4 hours would be enough to walk through the markets, at least if you're not intending on buying something. Most of the markets are (partially) outside so I would recommend a dry day for your visit.
Or day was very nice and surprising, too. Les Puces de St. Ouen are a must-see for those that have seen Paris as we know it or that are into antiques or arts.
Want to read more about Paris? Why not check out the articles I wrote about living in Paris?