As I said in my previous post, I'm going back to Paris. Yes! It's official: I'm going back to live the life of a vraie parisienne! I'm extremely excited, and directly contacted my land lady of two years ago and settled everything with my tiny studio. After writing on how to find an apartment in Paris (from abroad) years ago, I found out that there's a lot of non-French people actually struggling with this… So I decided to update my article and share my tips with you once again 🙂
My beautiful but small studio is located in the 19th arrondissement, very close to park Buttes-Chaumont. Most people will immediately see red flags when thinking of the 18th, 19th or 20th arrondissement of Paris, but it's not necessarily always bad to live in one of the last neighbourhoods. For example, Butte Montmartre is located in the 18th, and the 20th is actually relatively quiet, with loads of families taking advantage of the lower rents.
For the 19th, I enjoyed living there in the past and I'm sure I will again. There's a lot to do in the weekends and a huge market every week. The hill on which my studio is located is called Butte Bergeyre, and is said to be one of Paris' best kept secrets :). So how did I find a place to live and what are some tips?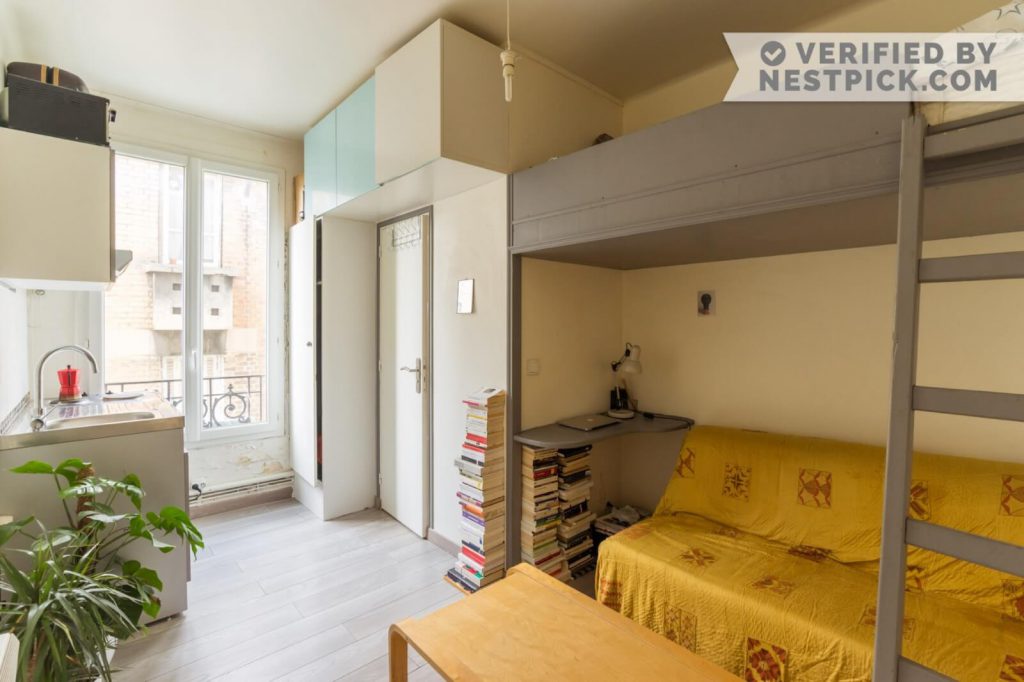 Nestpick or Uniplaces
I used Nestpick to find this beauty, a website especially for students who go abroad. Ever since I used it, Nestpick has gone through some major change, but Uniplaces still pretty much keeps te concept.
With Nestpick or Uniplaces you can book a certain kind of room, and the moment you do that, you authorise the website to withdraw the money for the deposit (+a little extra for them) from your PayPal or creditcard. This is mainly just to make sure that you're really interested and able to pay.
The landlord has to decide whether to approve or to decline your offer within 48 hours. Actually, the first offer I did was declined and immediately I received an email from PayPal stating that Nestpick had already transferred back the deposit money on my PayPal account. Please take into account that at that moment, the money hadn't been transferred from my bankaccount yet. This happened around half a week later and I didn't get the money back until five days after that.
My second booking got accepted and I got the address and email of my landlord, a very kind Tunisian woman.
I would definitely recommend Nestpick because it's quite safe: the money from my deposit will not be transferred to my landlord until three days after I move in. My landlord owns multiple studios in Paris so she already had documents for me to sign, of course all in French, but it didn't really cause any problems. Also, in cities like Paris, if you go for a viewing, it could happen that 20 others are going for that same room. Nestpick brings you immediately in contact with a landlord.
Facebook is your place to go
Try Facebook groups with people from your country living in Paris. In Dutch there's a group called "Nederlanders in Parijs", through which a lot of people find an apartment. I guess people who speak the same language are more trustworthy?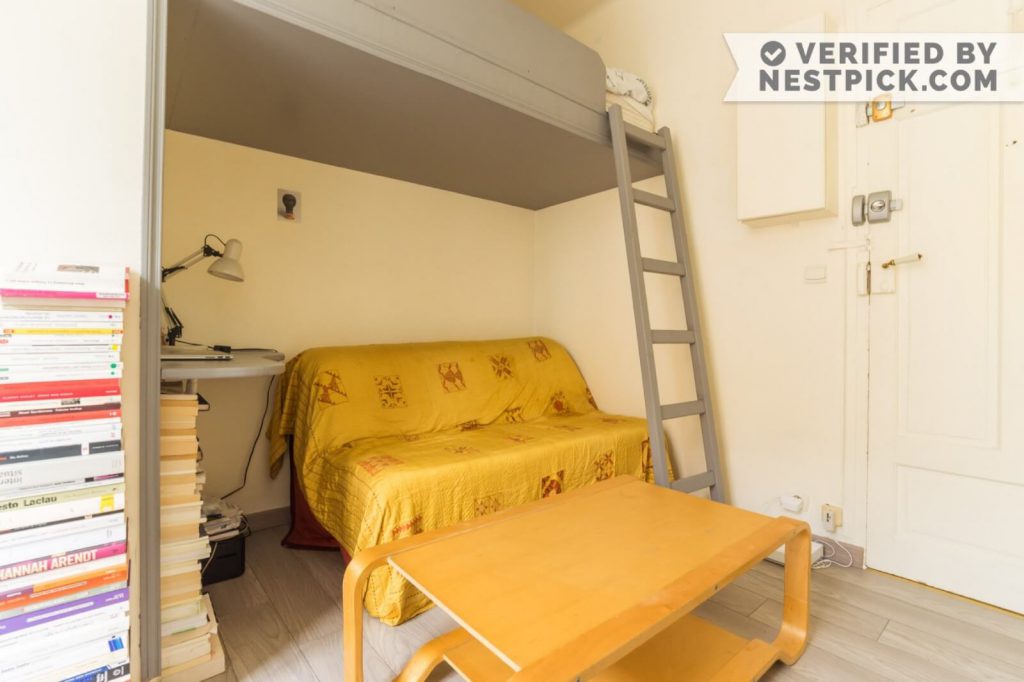 Apartment 101: Anne Valeska
She helps international students finding a place to stay. You can send her an email at aveparis.av [@] gmail.com. For her help she does ask money. She's really busy so when I emailed her in 2015, she didn't get back to me until I had already found something myself. This were her conditions:
I will ask you 520 € for my assistance. 
I help you with opening a French bank account, insurance, applying for APL, internet, mobile phone, transport card, and write all the cancellation letters before your departure.
You can give me the 520 € when we will do the CAF application together.
She might now be asking more, though. But I must say, it's probably worth it as it will help you a lot.
Stop looking for an apartment, start looking for a foyer
You might have seen this while looking for a place to stay, but living in a foyer is a really decent and cheap option. You can find lists of foyers in Paris (and their target groups) on the websites of the Mairie de Paris per arrondissement.
And actually the university of Saint Andrews (UK) made up a really nice list in English, including the rents. You can find it here.
The advantages of foyers are that they're cheap and trustworthy. You are almost always applicable for CAF. The disadvantages could be that you have to fit the target group and you are likely to share bathroom/kitchen. A friend of mine was living in one foyer and she couldn't have her brother stay in her room because the target group was women, so he had to rent a hotel room while visiting her in Paris.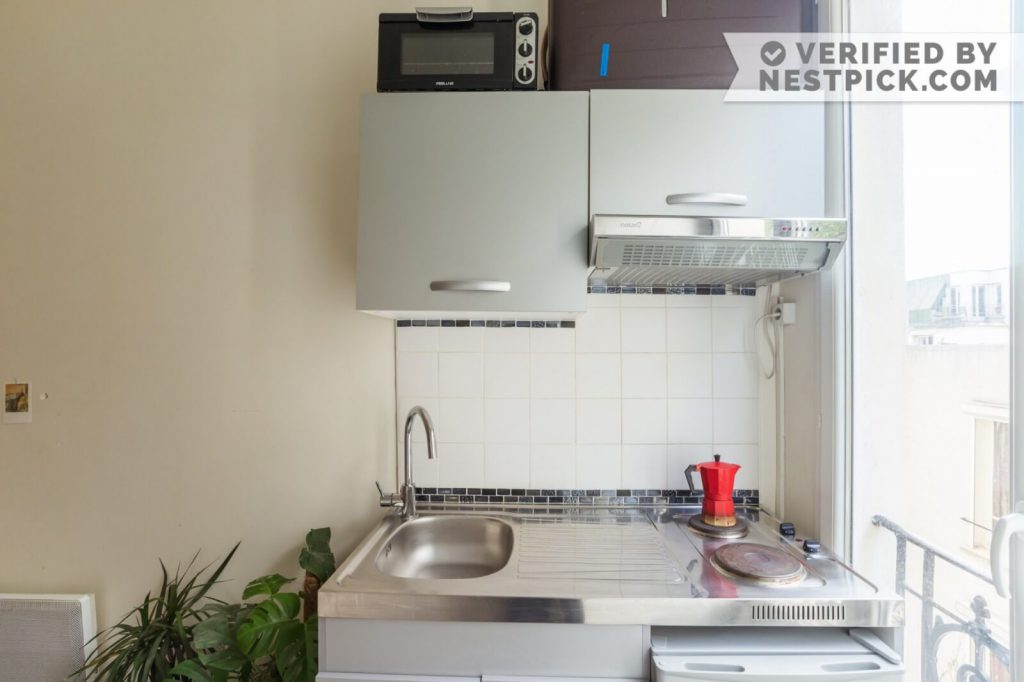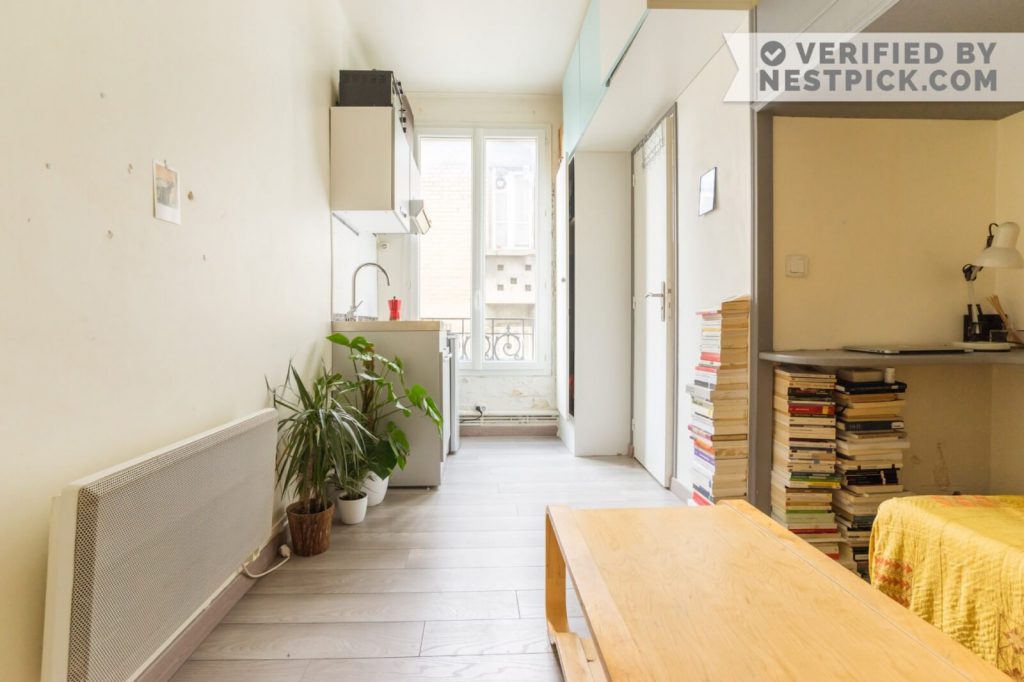 How to find an apartment in Paris… My tips!
Here a few tips which might help:
Visit the place when possible! Does your landlord say that it's not possible? Red flags.
Ask your landlord for a Skype session. It's easy and leaves neither of you with high telephone bills.
Don't transfer the money until you've at least both signed the contract. Also, check the name of the bank account.
Is the rent a lot cheaper than other studios or apartments in the same city? Red flags.
Google! It's important to use it in overload. You could use Google street view to see if the building looks the same as in the pictures. If you Google the address and it states that there is a company or whatever located: call them. This saved me a lot of money and stress.
Found an apartment? Why not check out my other tips about living in Paris right here!