Toulouse, the Pink City in the heart of the region that was once known as the Midi-Pyrénees (now called Occitanie). I didn't know a lot about Toulouse before we booked our plane tickets, but I know quite some people that have studied in there. Looking back at it, this described the city quite well: Toulouse is very vibrant, pink (as its nickname suggest) and most of all: Toulousains are very young! Unlike most of the cities in Southern France, Toulouse seems to be especially attractive for students and young people. This makes it it a perfect destination for a quick citytrip. But what is there to see? I created a quick list of must sees in Toulouse.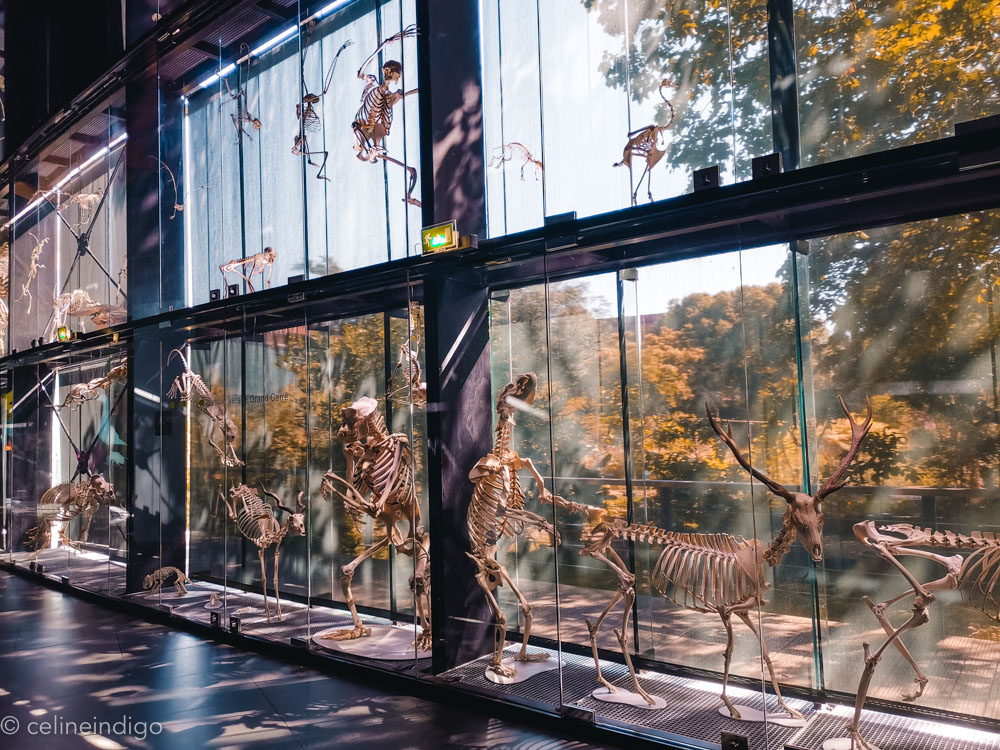 Muséum de Toulouse
Every now and then, you stumble upon a museum of which you have no expectations, but it turns out great. The Muséum de Toulouse is one of those. This museum of natural history has a great permanent collection of skeletons, stuffed animals, stones and these kinds of things. They have an app that you can use while you're walking through the museum. I found the quality impressive, better than its Parisian equivalent.
Place de Capitol
Right in the heart of the city, you find the place the capitol (see header photo). Nowadays the Capitol building contains a theatre and the town hall of Toulouse. On the square itself you regularly find markets and lots of restaurants and bars are just around the corner. My list of must sees in Toulouse wouldn't be complete without talking food! If you want to eat the local speciality of Toulouse sausage with Aligot (a dish of cheese mixed with mashed potatoes), I would recommend Aligot Bar (35 rue du Taur), which is at two minutes from the Capitol.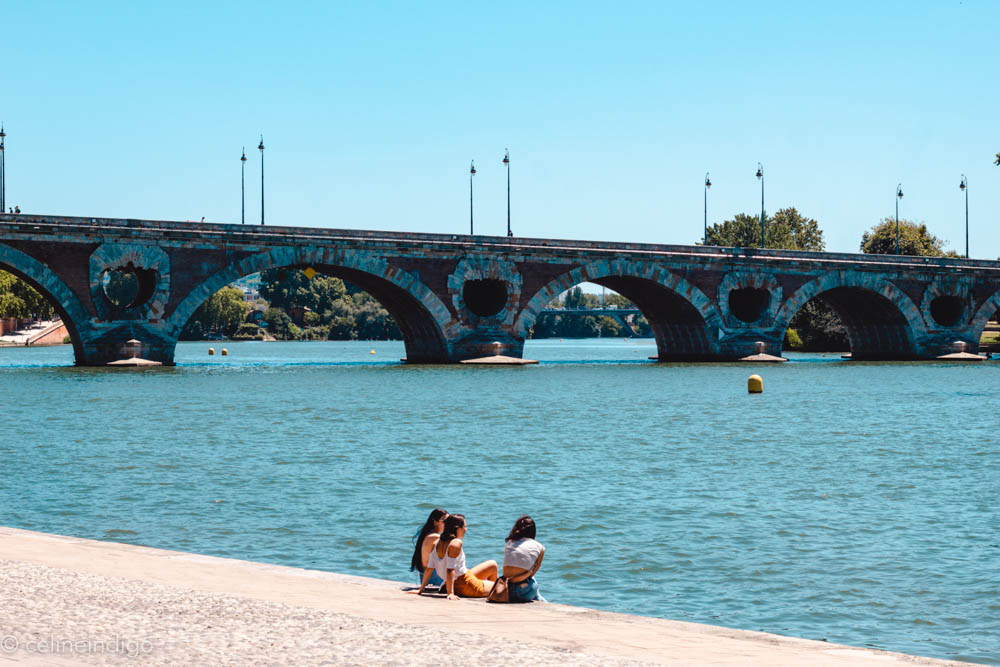 Enjoy a walk along the Garonne
Enjoy a walk from the Pont Neuf all the way to the Pont Saint-Pierre de Toulouse. With nice weather, you will find yourself surrounded by locals enjoying a warm summer breeze and wine, or people jogging and exercising. After your walk, take a drink at Le Bar Basque, the cosiest bar in town. They have a great garden and delicious tapas, definitely worth a visit.
Church of the Jacobins and Basilica of Saint Sernin
Let's start with the second one. Why should you visit this basilica? Because it's one of the biggest churches in Europe that's still in Roman style. It's also one of the five big churches that's on the route to Santiago de Compostela.
Where the basilica of Saint Sernin was big and impressive, it was the church of the Jacobins that I found most breathtaking. The church is 28m high and has glass stained windows all around: a beautiful sight when the light falls in!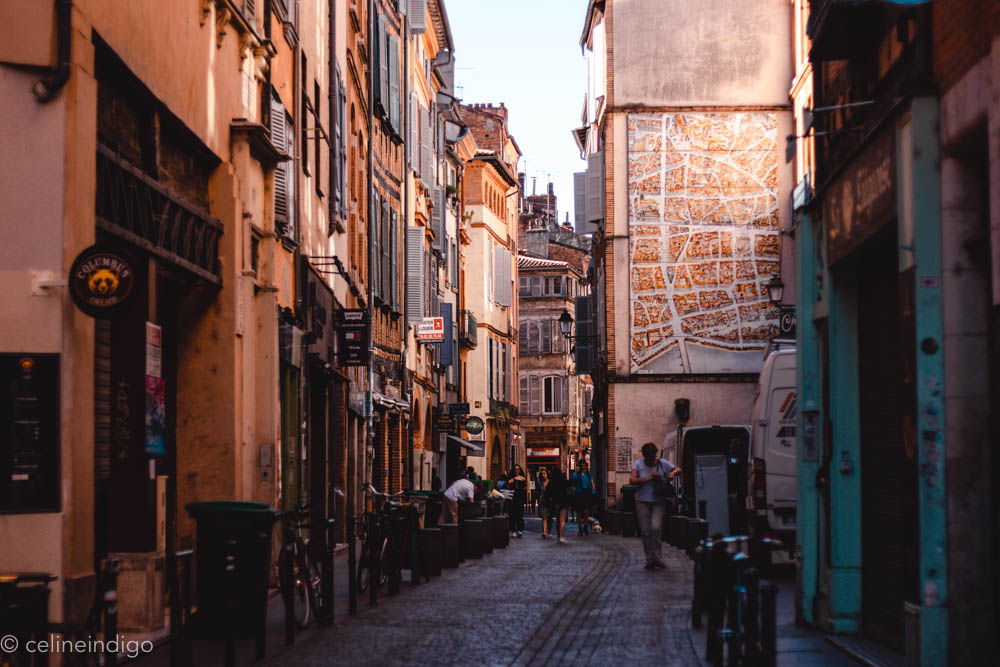 Stroll around the city centre
There's a reason why Toulouse is called the Pink city. The city centre is covered in pink and red bricks, making it a beautiful sight. I especially loved the neighbourhood of Carmes. Here you find a lot of bars, coffee shops like Café Perle, Café Bong and Brolenda Coffee shop.
Toulouse is also a city with numerous vintage stores. My favourite one is Backstage Vintage Store, but it is a bit pricy. If you're looking for a cheaper range I would recommend Rue Cujas.
Enjoyed my guide? Why not look at some other guides I wrote about traveling France? They are right here. 🙂