Summer of 2020. Corona. Governments are encouraging people to spend vacations inside the country. And we happen to live in the most visited country for holidays in the world. A good reason to explore France a bit more! I decided to book one week in the french riviera, or, in French, the Côte d'Azur.
In this blog, I will give tips to make the most of your one week in the french riviera, once travelling is allowed again! I was able to put this guide together thanks to Julie, a real Niçoise (how lucky is she?), who proved to be the best guide all the way from Canada. And Sarah, Mentonnaise, who provided me with the best tips for Monaco!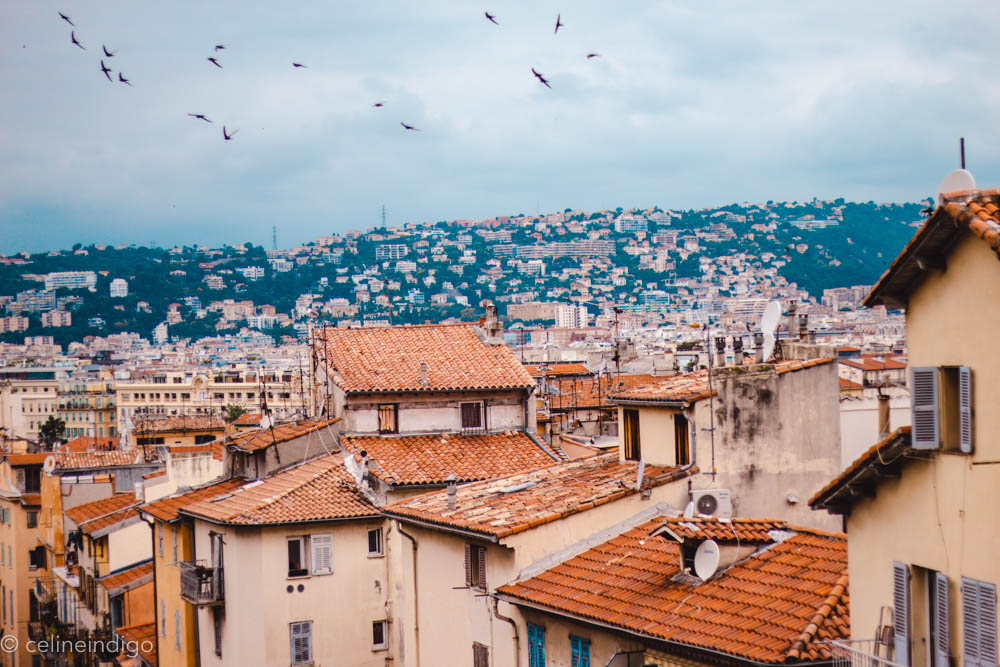 Nice, the top of the top
Nice has it all. We can only wonder what people have done in their past lives to be so fortunate to grow up in a city like Nice. Best would be to rent an apartment in Nice during your one week in the French riviera. It's a vivid city, full of beautiful colours, plenty of restaurants and bars and, most of all, the beach.
Nice is easily accessible by tram from the airport. Tickets are 1,50€ for one way, 15€ for 7 days with unlimited access to all busses/trams/metro etc. This is super cheap compared to the Parisian region! We stayed in an Airbnb near Durandy, which allowed us to visit most things by foot but occasionally we took a bus. I would recommend to look for an accommodation near the old city, Vieux Nice, as this is where most sightseeing takes place and you won't have to take a bus to go to the beach.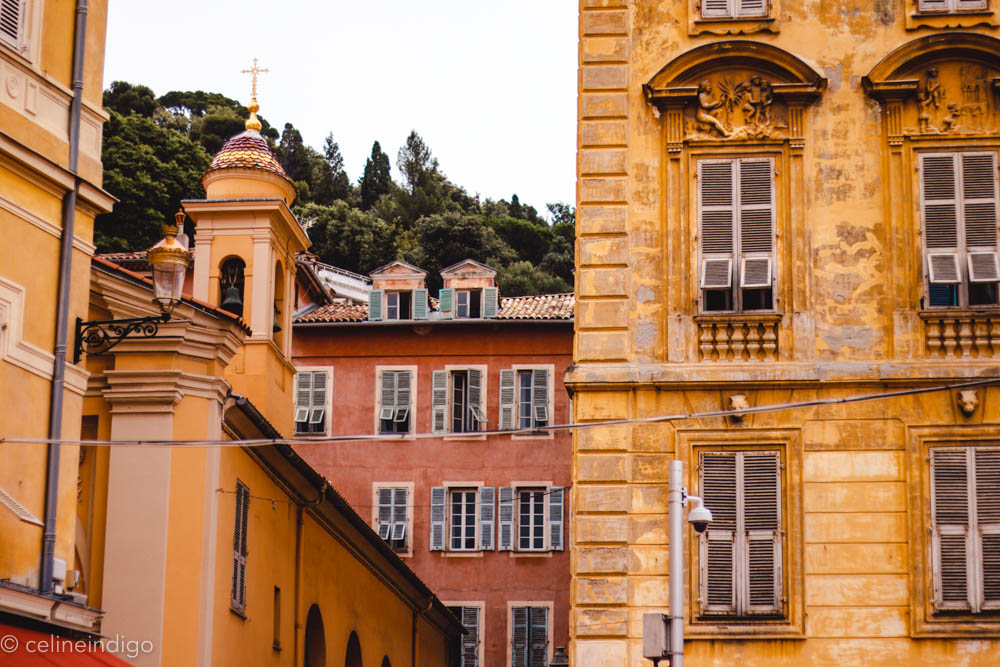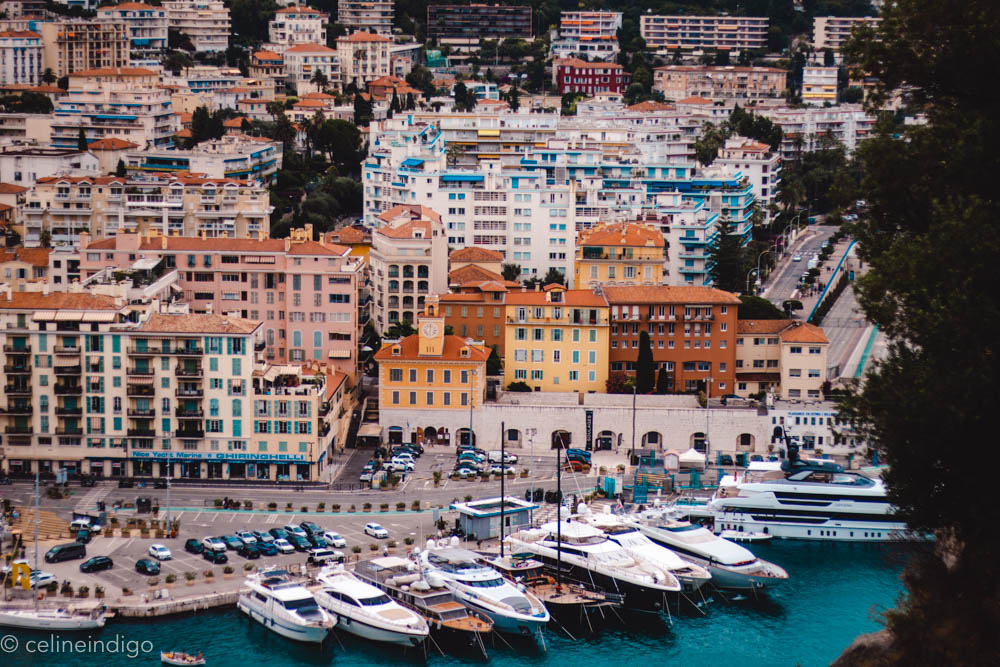 Menton, city of lemons
In France, every city has its own speciality and its own annual festival around this specific product of dish. In Menton, the speciality is lemons, you'll find lemon themed things all over the city (together with lavender, which is the south's pride).
To me, Menton has the prettiest skyline of all of the French Riviera. Beaches are sandy (unlike Nice, where beaches are rocky), buildings colourful and the Saint Michel Archange basilica really distinguishes the city from its neighbours.
Take the stairs at Rampe Saint Michel and get lost in the old city of Menton. Walk towards the Cemetery of the Old Chateau and enjoy the beautiful view over the bay and spot Italy! On your way back down you can pass by the botanical gardens of Menton, Val Rahmeh (7€ pp), and enjoy 1.5 hectares of plants.
Menton is easily accessible by train from Nice Ville. A two-way ticket will cost about 11€ for 26+ and 8,60€ for people under 26.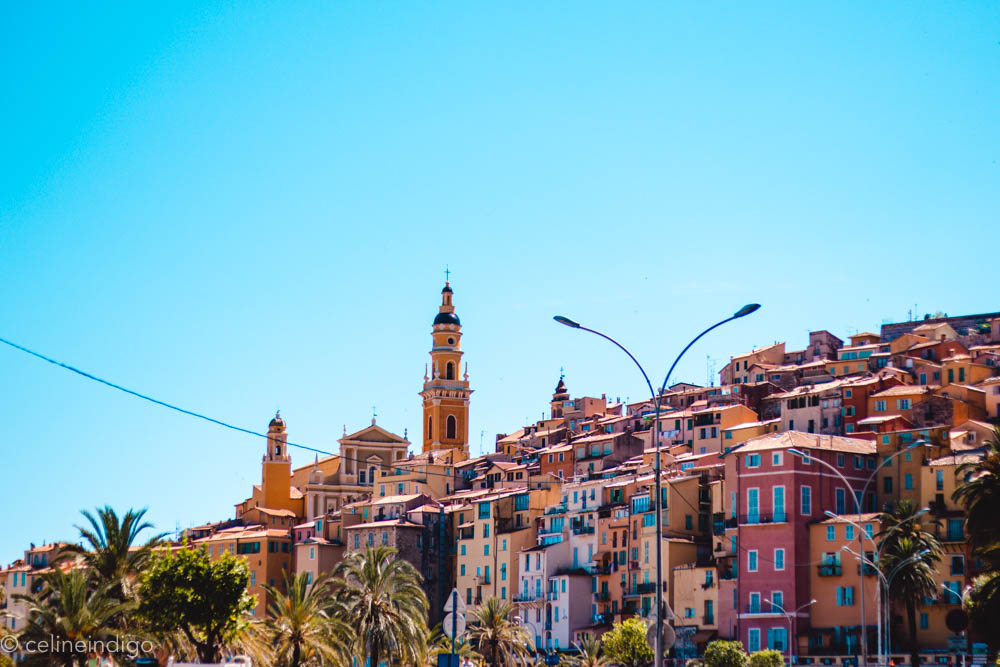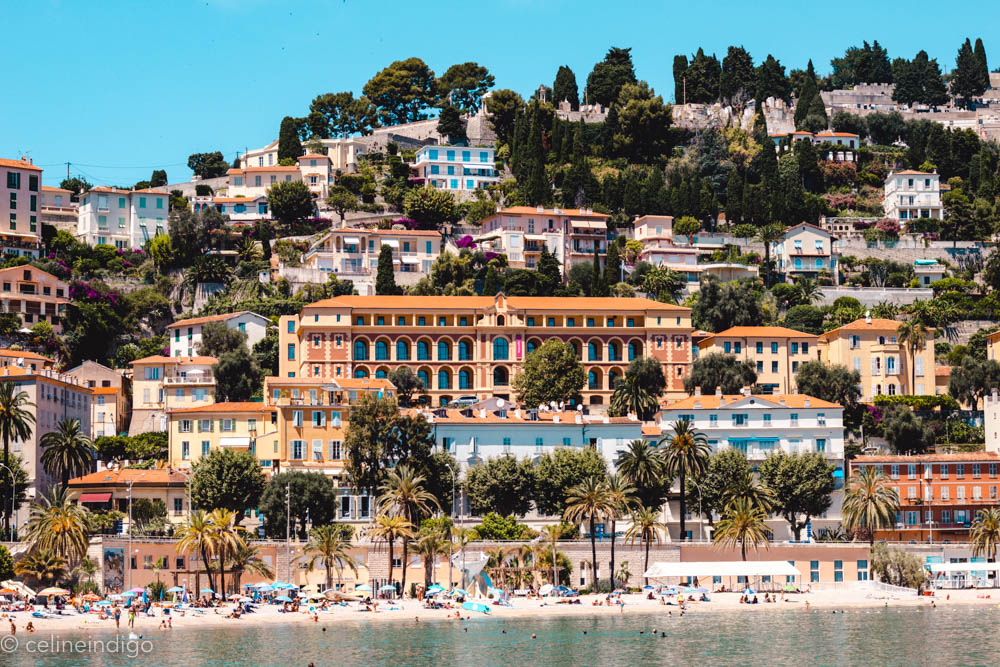 Monaco, the crown of the French Riviera
Literally. If you didn't know already, Monaco is a dwarf country, in between Nice and Menton. It's been a monarchy since 800 years, with the royals still residing in a castle. What a dream.
The country, which is made up out of one city -Monaco-, is known worldwide for being expensive. No wonder it mainly attracts rich tourists (and people looking for interesting tax regulations)… Like most people who took the train with us from Nice, we brought our own sandwiches. In the end, we didn't spend a lot of money. I saw some bars near the port that had mojito's on their menu for 14€, but I also read that it's possible to find them at a more reasonable price of 10€ (which is comparable to the prices in Nice).
A must-do in Monaco is to climb the Rock of Monaco, which will lead you to the old town of Monaco. Here you will find the Prince's palace and a beautiful view. Here you will also find the musée d'océanographique de Monaco (which is a nice way to say aquarium). Entrance is 16€ pp.
A day trip to Monaco is enough to visit the city. Train tickets from Nice Ville station are 8€ for people from 26 and over and 6€ for everyone under 26 years old.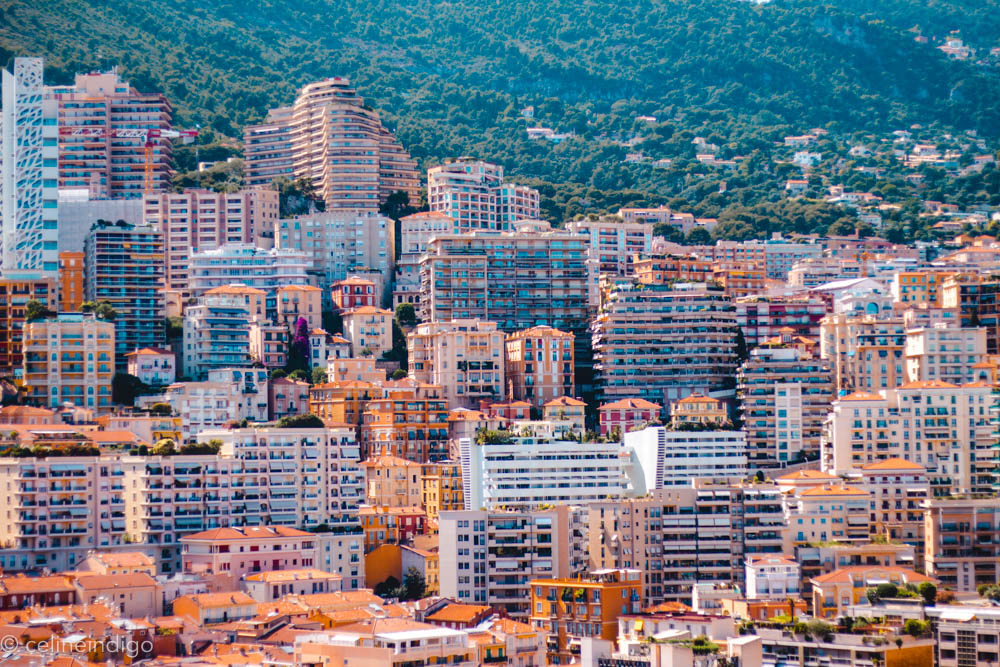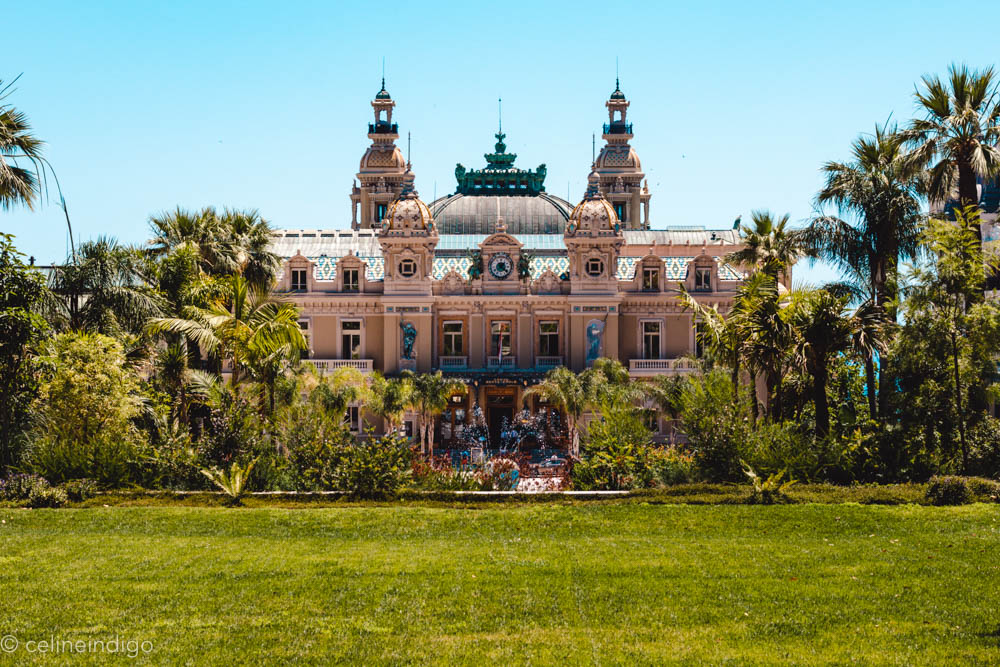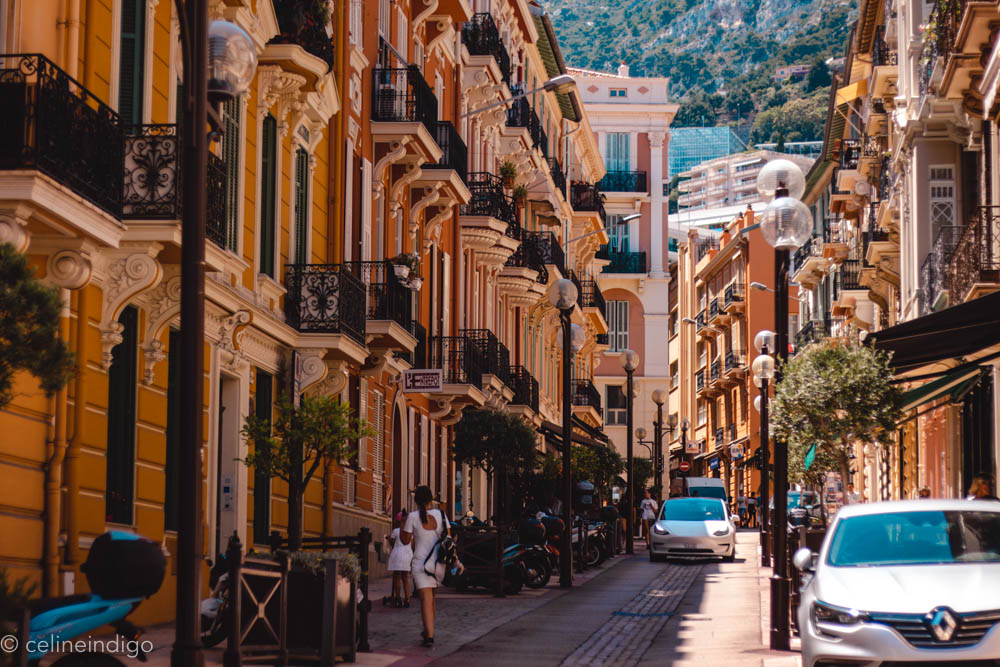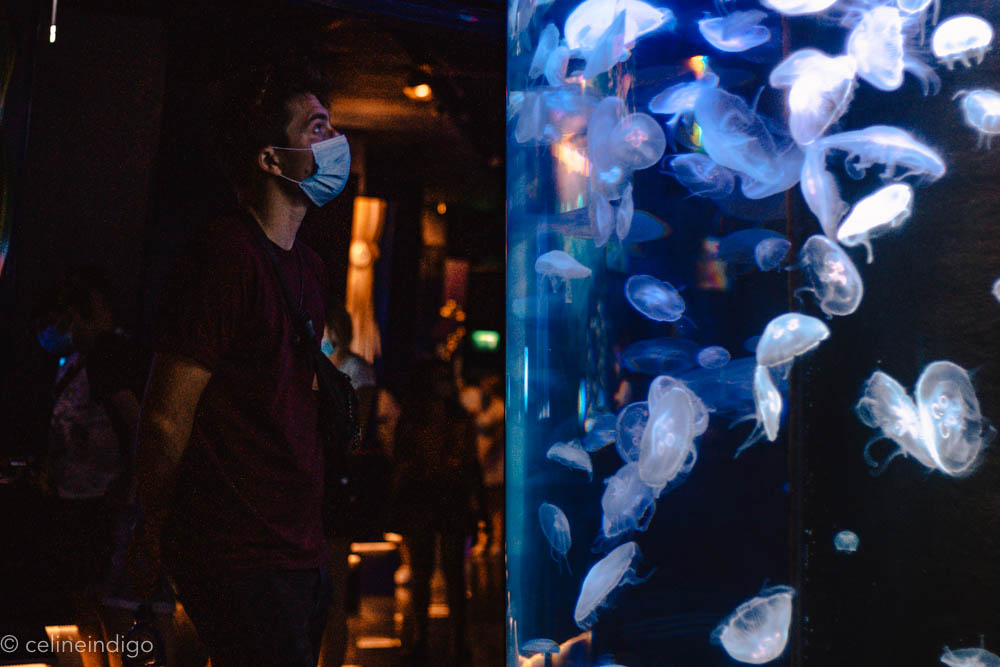 Saint-Jean-Cap-Ferrat, a hidden escape
As explained before, Nice doesn't have any sandy beaches. I would strongly recommend taking a bus to Saint-Jean-Cap-Ferrat (could we make it any longer, France?). Here you will find some of the most beautiful beaches in France! Not only are they sandy, but they are also placed in little bays, meaning there are fewer waves than at the Nice city beaches. And, if you're still not convinced: they are also a lot less crowded 🙂