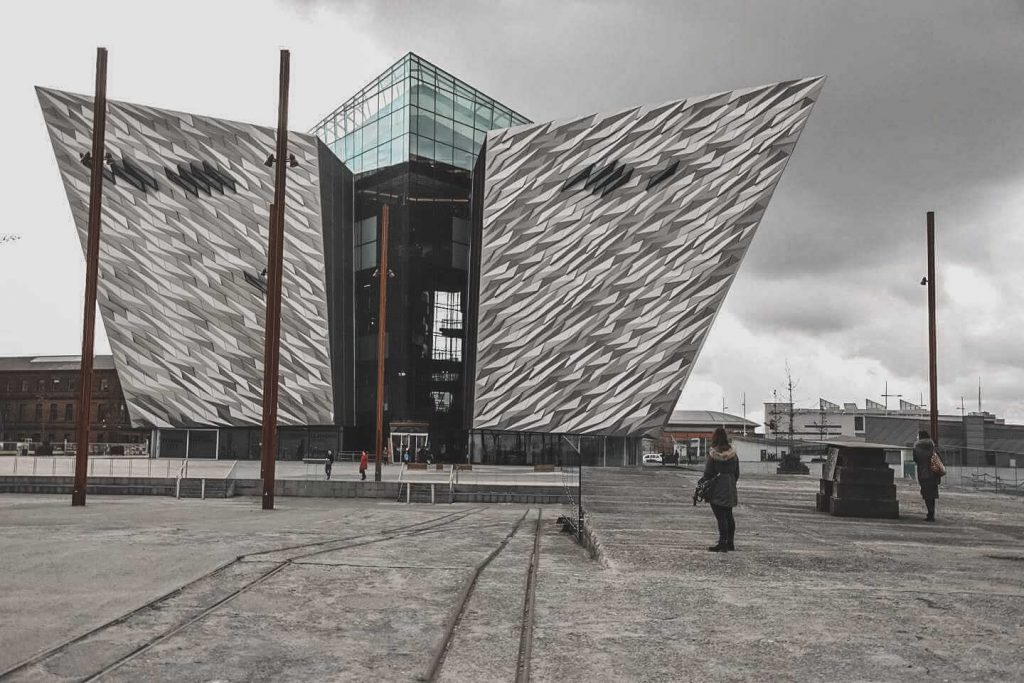 The Titanic experience is a definitely must see!" the kind man at the passport controls told us while we entered Northern Ireland. Well, that was promising, as we had already ordered our tickets online.
The Titanic experience seems to be the wee countries greatest pride, it also being the first Northern Irish tourist attraction to achieve a travelers choice award on Trip Advisor.I must be fair: not only had I never heard of this museum before booking my trip to Belfast (my knowledge on Northern Ireland is really poor, I know), neither had I ever imagined that their whole tourist sector would be revolving around it. And successfully. The museum was picked as the best leading tourist attraction of 2016 at the World Traveler Awards, having beat nominees Buckingham Palace (London), Guinness Storehouse (Dublin, winner of 2015), La Sagrada Familia (Barcelona), The Eiffel Tower (Paris), The Roman Collosseum (Rome), Ribeira do Porto (Porto) and the Acropolis (Athens).

Having visited most of the nominees, the Titanic experience was definitely the most surprising, interactive and educative (making it a bit of a weird selection of nominees in my opinion, since there is barely anything to learn from concurring the 704 steps of the Eiffel tower).
Also nice to know: the museum is listed in Lonely Planet's 500 ultimate travelist, which I plan to all visit, so why not start here!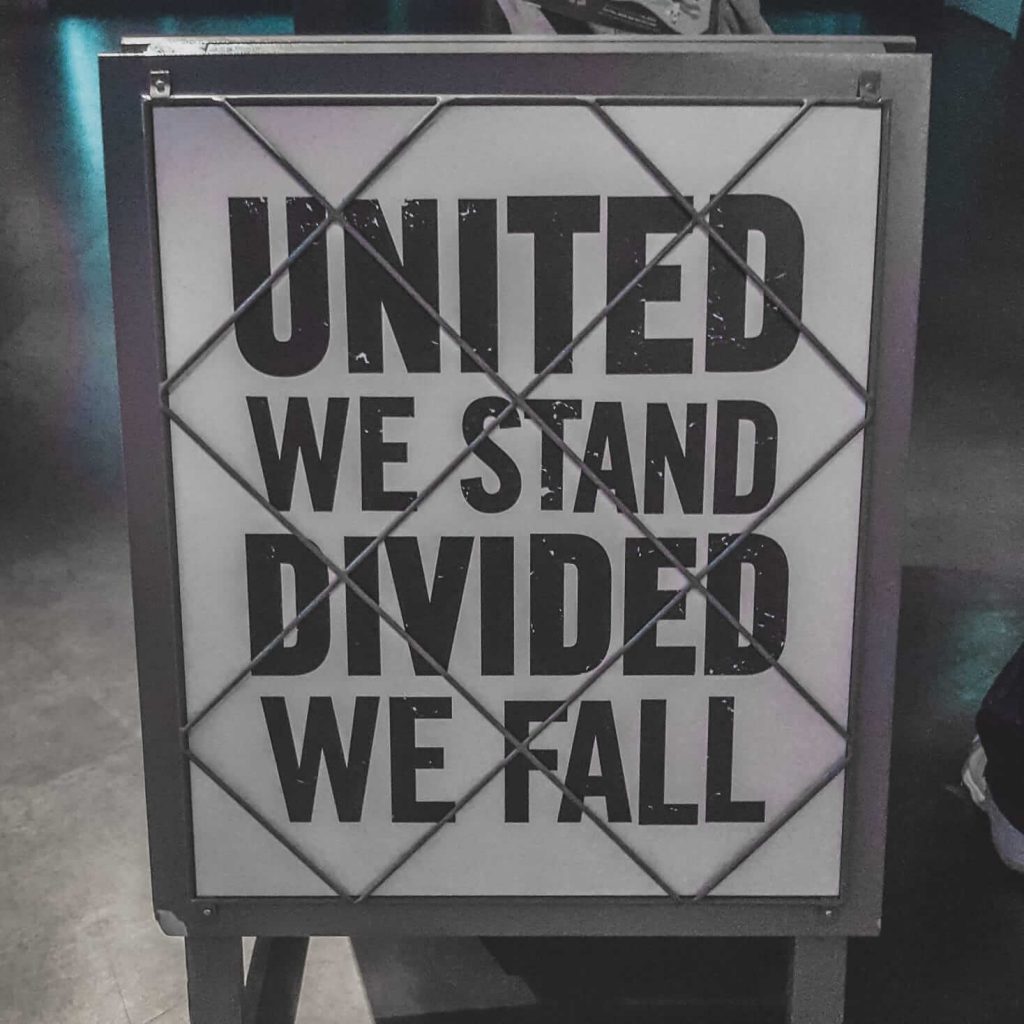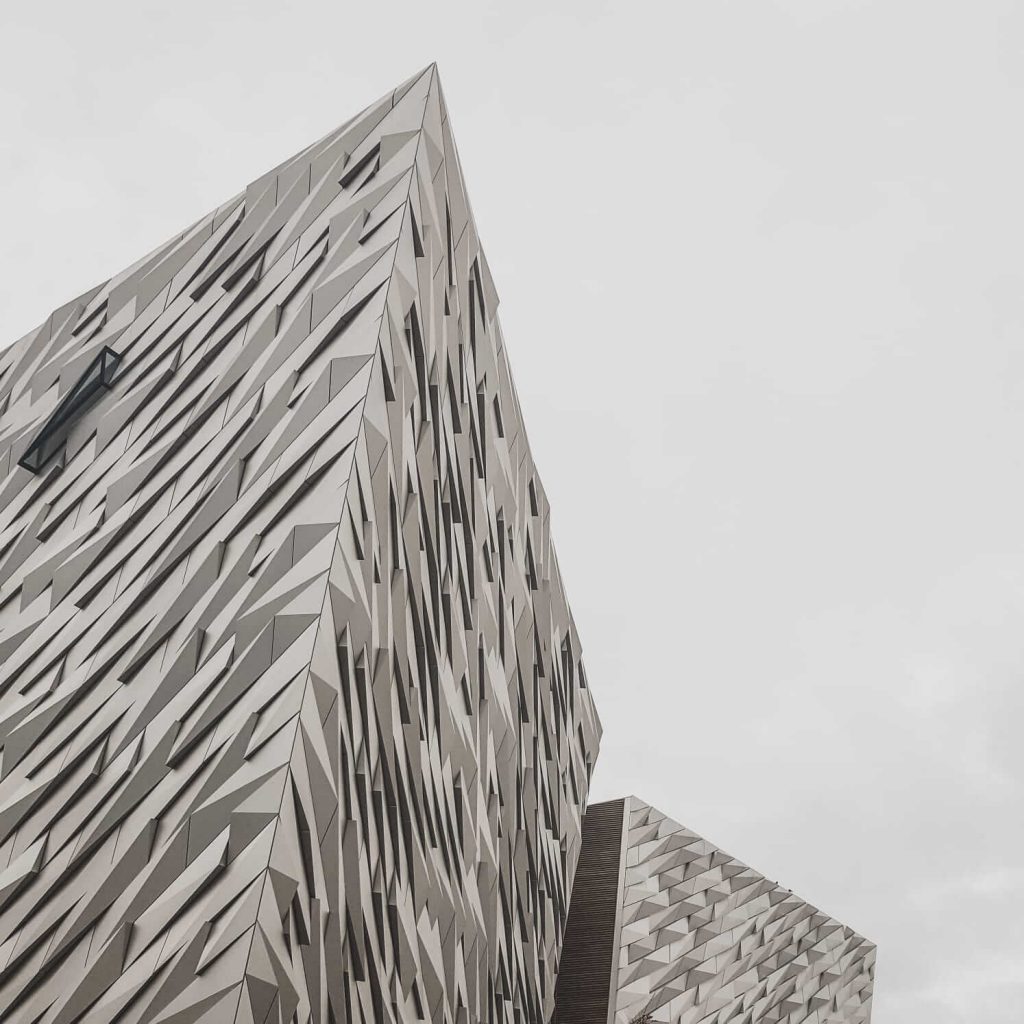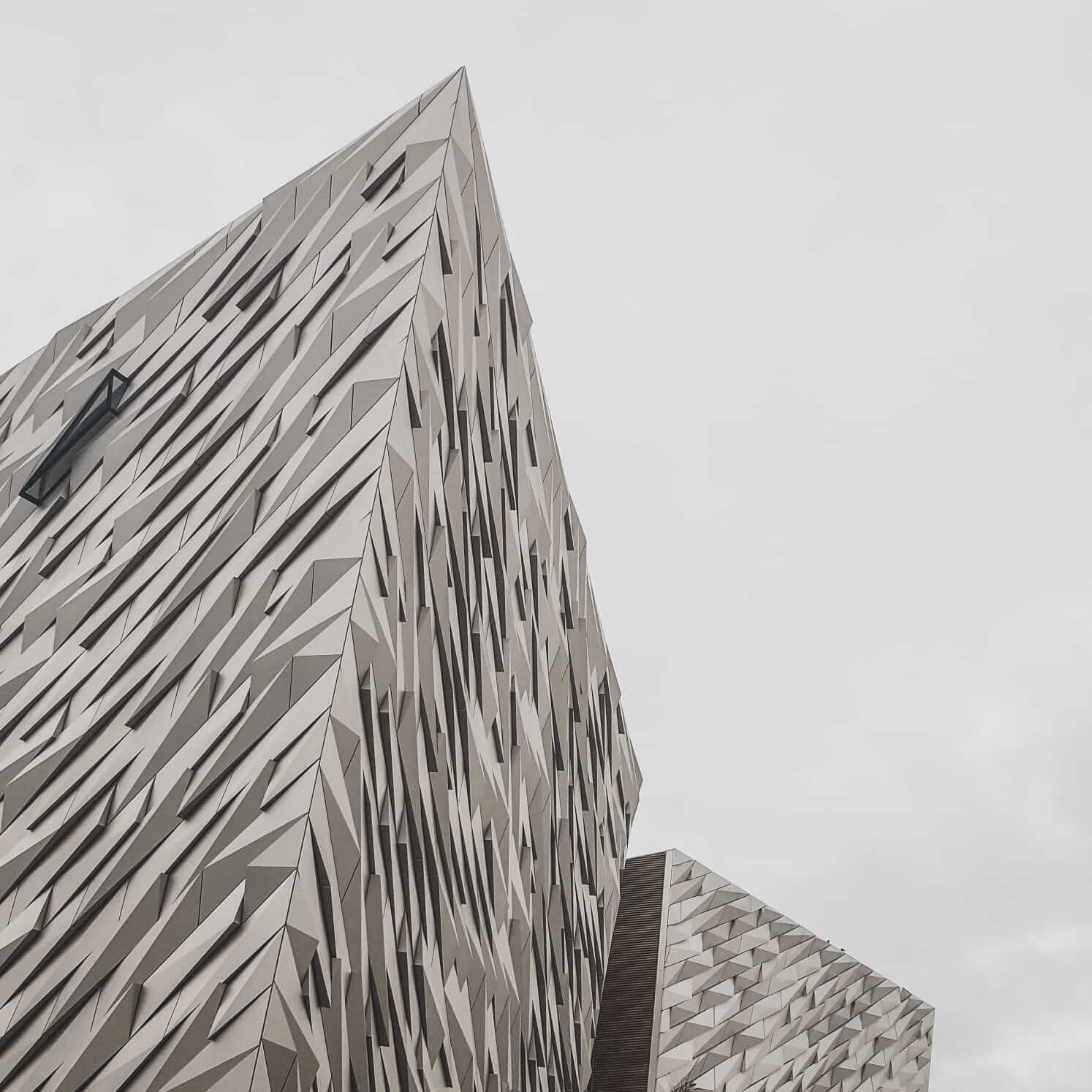 This museum is definitely the closest you will ever come to the real Titanic. It's even possible to visit her sister and tender the SS Nomadic (also built by White Star Line). The Titanic Quarters in Belfast are easily reached with the hop on hop off buses. Once there, you will be surprised by how big this building actually is. Only after I had already visited the museum, I learnt that it's supposed to represent the iceberg (spoiler alert!) that was hit by the Titanic leading to its sad destiny. There are nine galleries, each covering its own part of Titanic history. You will start with "Boomtown Belfast" teaching you a little something about the best years of Belfast, the city where the Titanic was built. I really enjoyed this gallery, having known nothing before about Belfast being the worlds largest linen producer and the shipyard of Harland and Wolffs being the biggest one in the world at that time.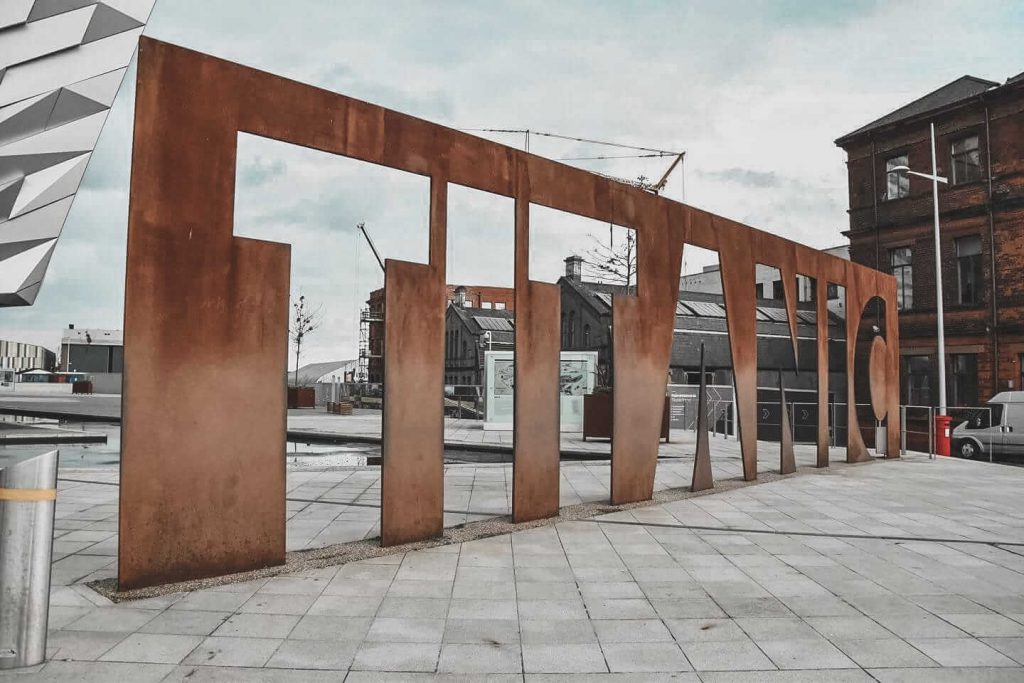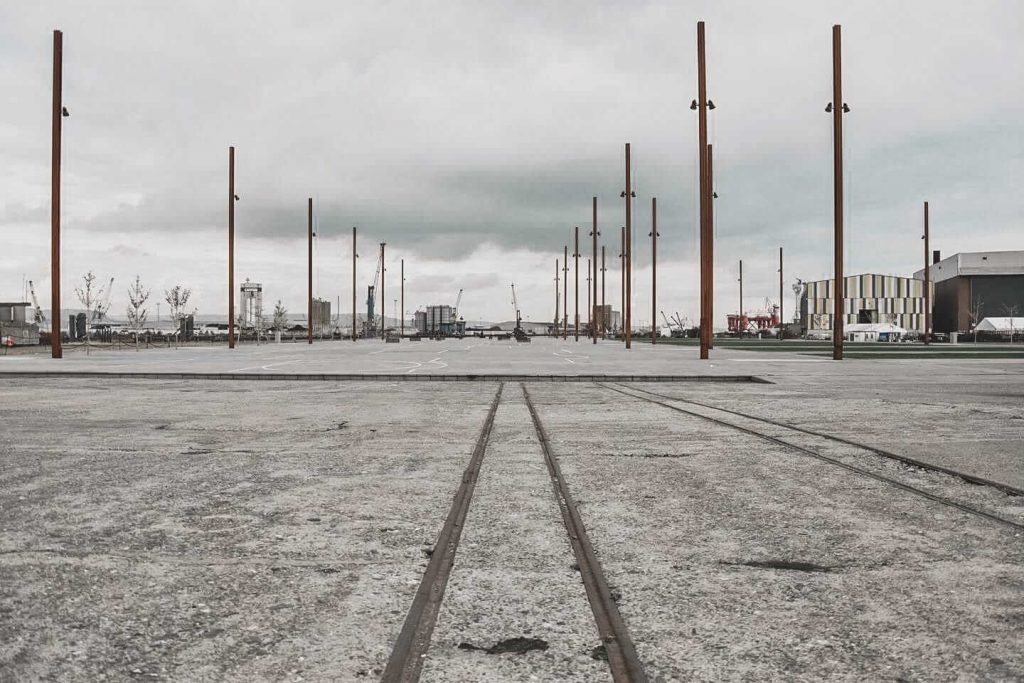 After that you will walk into an amazing part of the museum that shows how the Titanic and its sistership the Olympic were built, but not in the way you would imagine. Inside there is a short ride teaching you about how the over 3000 workmen must have felt during the years of constructing the ships. I was quite impressed with how this museum succeeded explaining me, a complete dummy when it comes to construction work and anything else technical, in how they built ships 100 years ago. And I even found it interesting! Having hoped beforehand that we would see loads of personal items, discovered and taken from the ocean bottom, I was not at all disappointed that this was not the case: there is so much else to see in this museum. They showcase what the cabins must have looked like, how the media covered the story of the 
unsinkable ship
 sinking and her last moments. There are also a lot of survivors stories and you will be taken underwater and find out what they have found at sea. I must say I'm an extremely slow reader (for some unknown reason) and I couldn't read everything since my family is not and they would already be in the next gallery as I was still only halfway the first. And this museum offers 
a lot
 of things to read, so I wouldn't necessarily recommend visiting it with smaller children and people like me because it must be really annoying to wait for ages. Anyway I won't spoiler anymore and let you experience for yourself. I definitely recommend you doing so! Admission is about £17,50 for adults and £12,50 for students, which will also give you the chance to visit the SS Nomadic.
Tags:
belfast
,
ireland
,
museum
,
norn iron
,
norther ireland
,
uk
,
united kingdom